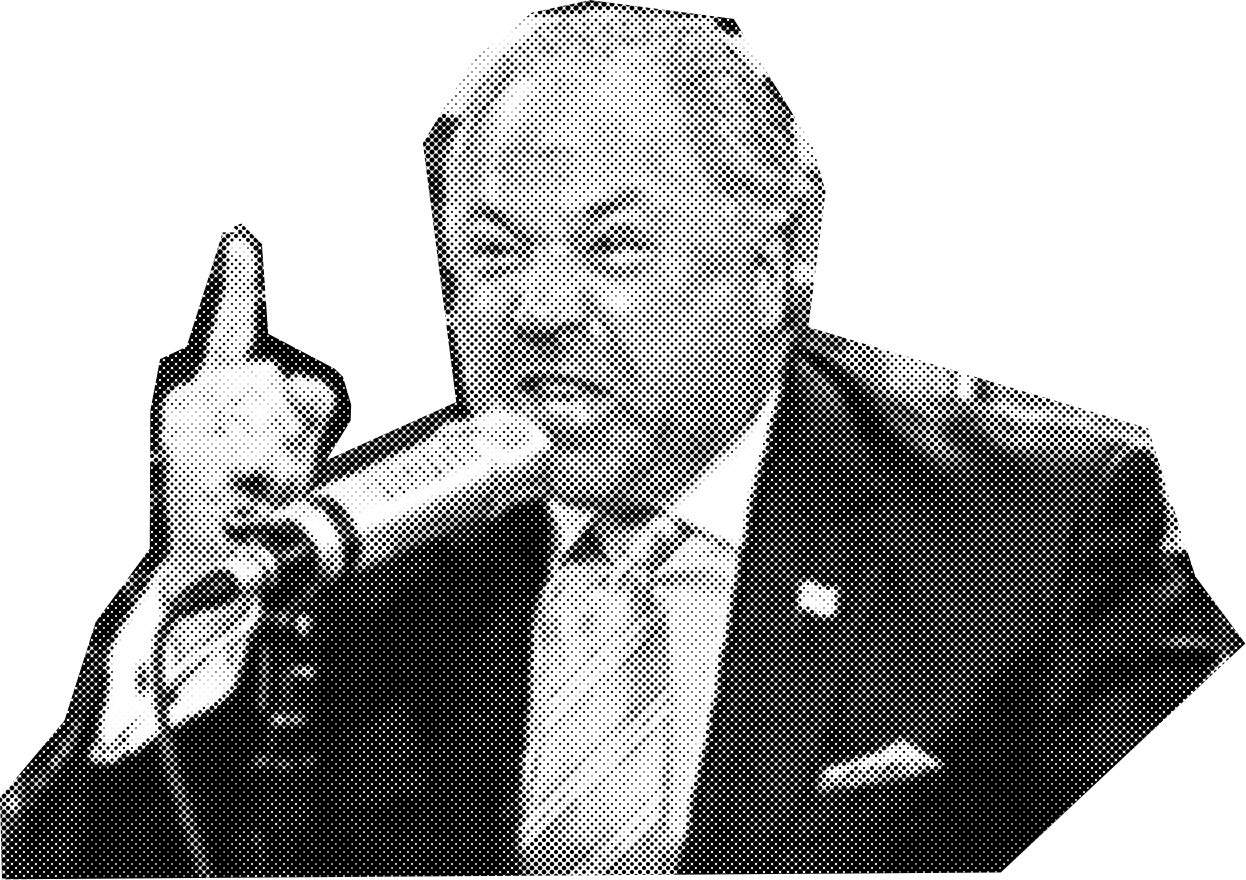 There are many ways in which a direct action can be successful, but one thing all major actions have in common is that they rip open a power vacuum: people who normally control a narrative, like Cooper's administration, are pushed to the back; while suppressed voices, like those of the students, become amplified. At Cooper, the administration attempts to learn from each action in order to prevent it from happening again.
The administration is on a constant offense, so having a thorough understanding of how they respond to actions is one your best defense strategies. The admin has tried everything from changing Cooper policies on the spot, to cracking down on community meetings, to sabotaging events, to flooding campus with armed security.
Due Process
After the Lock-In, the eleven students received letters from the Director of Buildings and Grounds, informing them that he had filed a formal charge against them, subjecting them to disciplinary proceedings. Charges of violating the Code of Conduct are handled by a group known as the Student Judicial Committee, which is comprised of one student from each of the three schools, one faculty member, and one administrator. Peter Cooper himself wanted the students to be the arbiters of their own conduct, writing in a letter to the Board of Trustees on April 29th, 1859:
"Desiring, as I do, that the students of this institution may become preeminent examples in the practice of all the virtues, I have determined to give them an opportunity to distinguish themselves for their good judgment by annually recommending to the Trustees for adoption, such rules and regulations as they, on mature reflection, shall believe to be necessary and proper, to preserve good morals and good order throughout their connection with this institution."
There being no grounds in the student-authored Code of Conduct to file a complaint based on politics oppositional to the administration's, the complaint focused on obstructing regular classroom use of the Peter Cooper Suite and the round elevator. As the students explained to SJC, they had actually taken the pre-emptive measure of working with faculty to make sure they wouldn't disrupt classes. Further, they were able to make the case that the action was intended to engage the community at a pivotal moment.
SJC issued a symbolic punishment that the eleven students be forbidden from using the round elevator for a week — the same amount of time that they had occupied. The administration was thwarted in their attempt to punish students for engaging in activism. By the time another action came around, it would be revealed that the administration had actively been exploring ways to circumvent due process.
Private Security Gone Wild
During the first week of the Occupation of Bharucha's office the administration attempted to intimidate students with an escalation of private security on campus. In a sudden, unannounced lockdown ordered by the admin, armed guards — who refused to identify themselves — held elevators, obstructed all stairwells (including fire stairs), boarded up bathrooms and water fountains, and physically blocked students from reaching their peers on the 7th floor.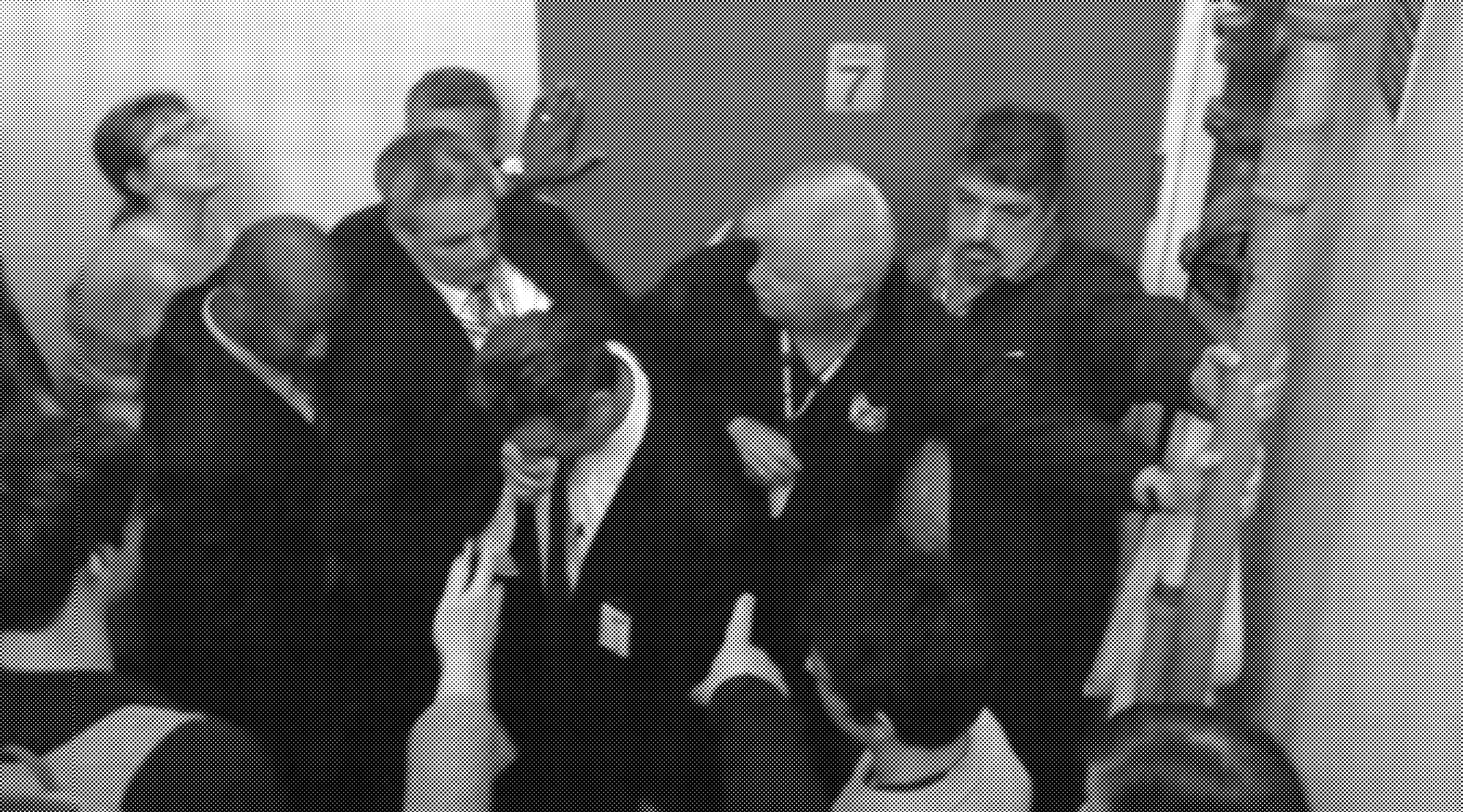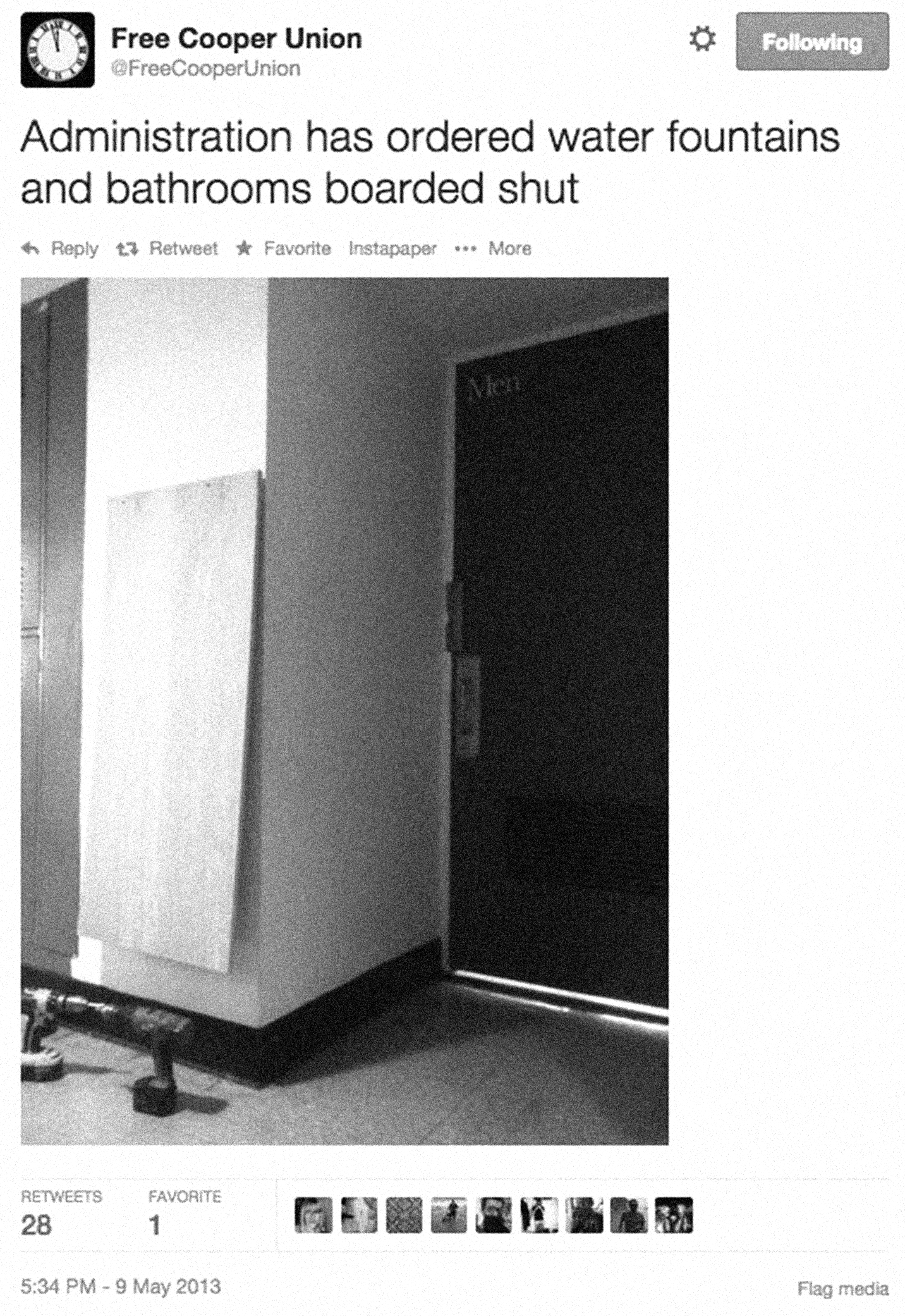 The community and media responded in outrage to the administration's willingness to endanger students, faculty, and staff who were actively communicating their intent to non-violently uphold the college's mission. The backlash forced the administration to concede to the students, who occupied for the next sixty-three days, despite being constantly monitored by additional security personnel, who at times outnumbered the students in the office.
Firings in Retribution
Before exiting the Occupation the students negotiated with the Board to have amnesty from disciplinary measures. The administration was forced to find circuitous ways of showing the community it would not tolerate dissent. Longtime Dean of Students Linda Lemiesz had visited the Occupation on several occasions to deliver messages from the administration. When prompted by students, Lemiesz admitted that she had no confidence in Bharucha. Several weeks later he sent a terse campus-notice that Lemiesz had "left her position." In fact, Lemiesz had shown up for work but was denied entry to the building. In her twenty-three years at Cooper, Lemiesz had been an unabashed advocate of students' rights, helping to design and uphold the Student Judiciary process, as well as overseeing the Student Residence, Career Development, Financial Aid, and Athletics.
Lemiesz's firing came to mark the beginning of a complete restructuring of the administration by Bharucha. He now had an excuse to aggressively hire and promote new administrators with no institutional memory or relationships to the community.
Code of Conduct
Bharucha's next project was to dismantle the Student Judiciary process entirely. Stephen Baker, formerly Dean of Athletics — at a college with almost no athletics — was awarded Lemiesz's title and immense responsibilities. Baker, having no relevant experience, subsequently promoted Chris Chamberlin, then Director of Residence Life, to Acting Associate Dean of Student Affairs. Within the year, Baker would be promoted again to Vice President of Student Affairs and Community Relations as well as Dean of Athletics, and Chamberlin would be bumped up to Dean of Students.
On November 19th, 2013, Chamberlin emailed a document titled "Code of Conduct Review" to the Student Council Administrative Chairs. Chamberlin had revised the Code of Conduct in consultation with "professionals" to "reflect the modern era in which we live." Chamberlin had revised not only the Code of Conduct, but also the history of the Student Judicial Committee at Cooper. The role of students had gone from authoring the code themselves, to an administrator "considering" students' comments on a document they had not authored.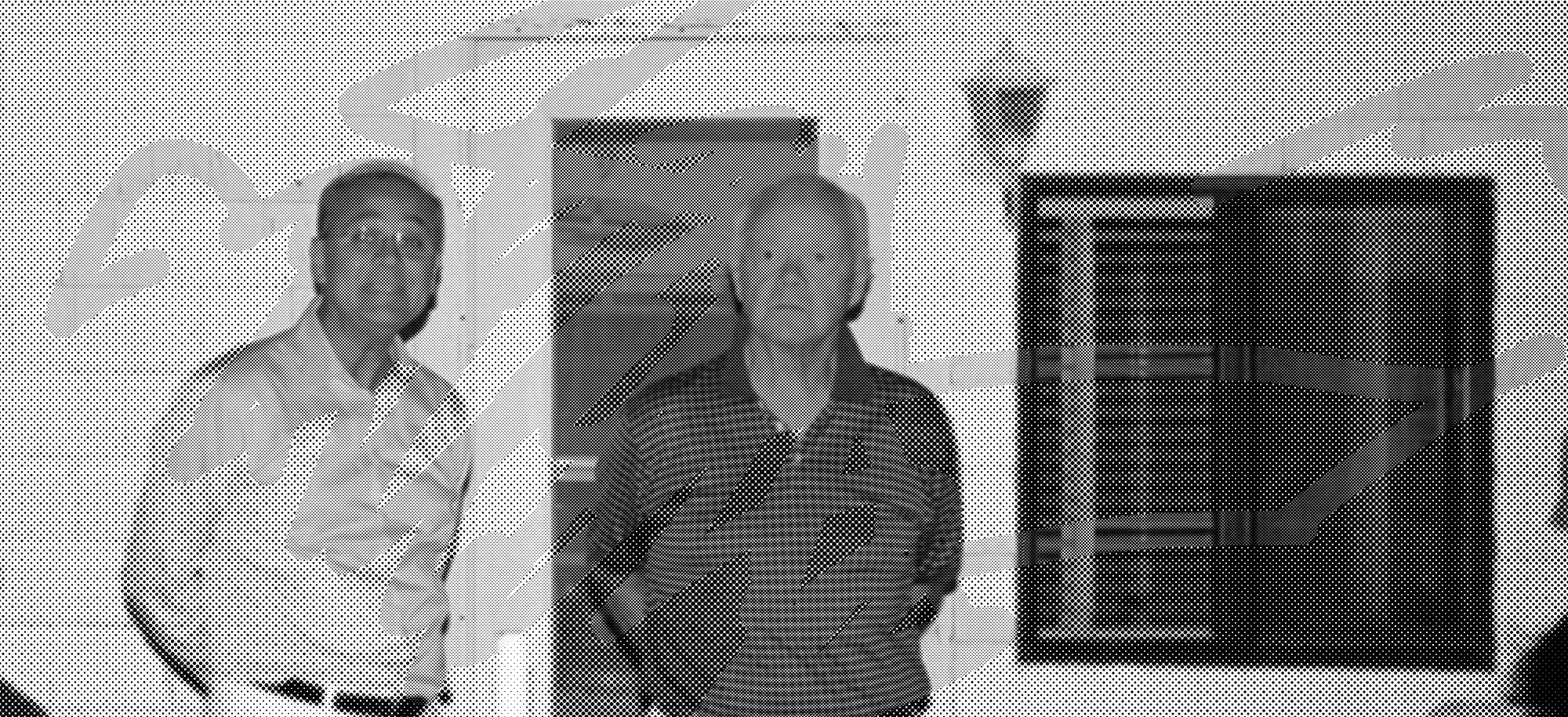 The community sprung into action. All three student councils launched petitions unilaterally opposing the new Code of Conduct. The Student-Faculty senate convened an emergency meeting passing a resolution advising the board not to adopt the changes. Student representative Devora Najjar reiterated the faculty and student body's opposition at a board meeting. Finally, the Board conceded that they would undertake the process in consultation with JSC at a later date.
There have been no changes to the Code of Conduct since, making this appear to be a successful indirect action. However, indirect action often fails in spite of itself, because the administration refuses to play by its own rules.

In May 2014, Vincent Hui, a student instructor with the Saturday Program, refused to shake Bharucha's hand at a public event. Hui was soon informed that he had been kicked off his sports team and barred from teaching in the Saturday Program going forward. When Hui tried to bring his case before SJC, Baker responded that it was a "private matter," effectively denying him due process.
Four different administrators privately bullied Hui to drop the matter. When details of the incident were publicized, administrators pulled an about-face, claiming that no formal complaint had been issued, and no punishment had been enacted. The administration's damage had already been done, by harassing a student for weeks and then pretending nothing had transpired. These events, which came to be known as the "Vincident," are a reminder that when protocol gets in the way, the administration will circumvent it with impunity.
FJC, BDA, and SOS: Changings of the Guards
Following the Occupation, Bharucha refused to return to his office, which sat empty for a year. Meanwhile, he had the 7th floor outfitted like a panic room: installing keypad locks, seven security cameras, and instituting a ban on using the lobby for art exhibitions.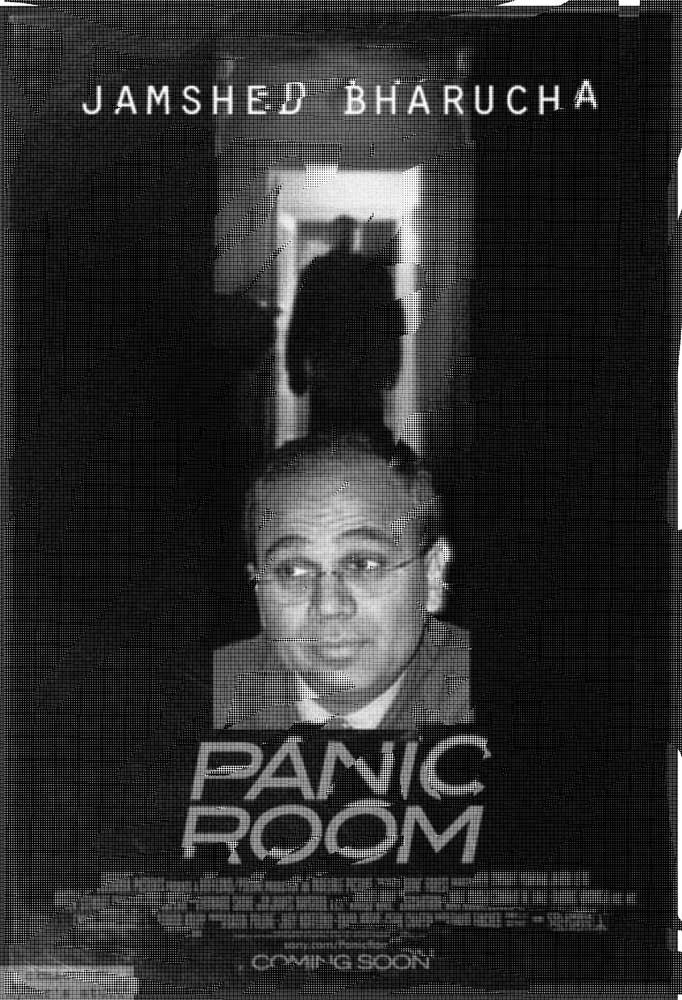 Two weeks before the start of the fall 2014 semester, a campus-wide email announced that the school's security firm FJC would be replaced by a new firm, Beau Dietl & Associates. In typical administrative style, there was no search process, no job posting, and no disclosure of the budget.
Despite promises made that employees would be retained, many longstanding employees from Cooper's front desks and halls were fired. Key among the firings was Owen Solomon, a security supervisor who had sat at Cooper's front desk for almost 30 years. The community continues to demand his reinstatement. In the middle of a national crisis over violent, racist policing centered on events in Ferguson, Missouri, BDA's founder Bo Dietl appeared on Fox News to support the officer who shot unarmed teenager Michael Brown, claiming that multiple shots to the head and arms were to be expected as, "bullets go that way." Equally troubling were Bo's repugnant comments in support of racial and religious profiling.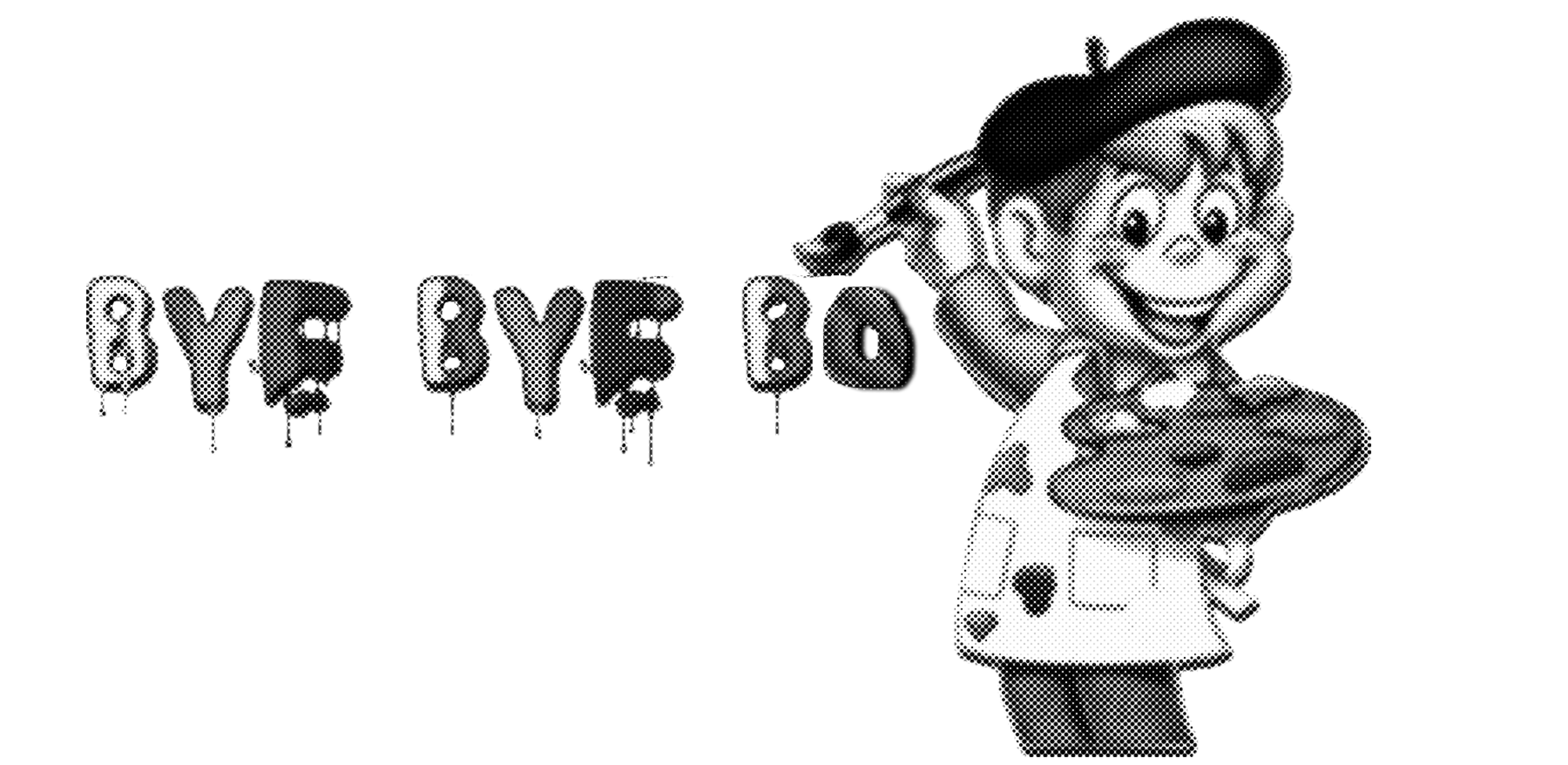 By hiring BDA, Cooper's administration funded a company whose brand is built on incendiary, right-wing politics. Ironically, Cooper hosted the founding of the National Association for the Advancement of Colored People in 1909, only to hire BDA in 2014. On September 20th, 2015, newly hired Vice President of Finance and Administration, William Mea, sent out a campus- notice stating that he had, "not anticipated the sensitivities of the community" and would be "transitioning" to another firm, SOS Security.