In an open letter to Jamshed Bharucha, School of Art faculty member Walid Raad challenges the idea that Cooper cannot live within its means.
Dear Jamshed,
As promised, here are my comments to your note. You were forthcoming in your email with your views about The Cooper Union and its future, and as such, I try below to be equally forthcoming.
As I go over the events, situations, reports, and positions of the year, a few things begin to crystallize for me. Today, I find that I am one of those who oppose that The Cooper Union can become a place that will one day generate revenue from academic programs (any academic programs, including those that The Cooper Union already charges for).
I have also spent the last few months reading Peter Cooper's biography (as well as that of Adam Hewitt)—primarily to figure out what New York in the early 1800's might have been like. It is clear to me today that one can find in Peter Cooper's papers a number of statements that can support this or that ideological position (be it to support those who oppose the current administration's plans or those who support it). As such, I also wish that we can all stop the "Peter Cooper said and wrote and meant" bit to justify our outlook, and move to think of how we can even outdo what Peter Cooper initiated over 150 years ago.
We are a school that is—to an extent—guaranteed $40 million a year. It is very difficult to think that we are not able to build the most progressive academic program anywhere for this kind of money (and I understand all of what you say about the rate of inflation, health care costs, and the Chrysler revenue steps, etc.) We have certainly lived beyond our means for years, and those who have consciously and unconsciously, strategically or inadvertently permitted the deficits to go on for decade after decade seem to me to have acted in as reckless and foolhardy a manner as the financial wizards responsible for the 2008 crash.While some of the Cooper Union culprits and panjandrums are gone, others remain here and I doubt that their advice will serve us well anytime soon.
You make some convincing arguments about why the current situation is unsustainable—and as such, you note that our financial sustainability cannot be cured by cuts alone. Yet the question that comes back to me is: What kind of Cooper Union can one build today for $40m?
Shouldn't we reverse the familiar propositions and instead of saying that $40 million is not enough for today's Cooper Union, ask what kind of Cooper Union we can build for $40m?
My sense is that this can and will be a fantastic opportunity to re-imagine every aspect of The Cooper Union, from its infrastructure to its administration, its curriculum to its faculty. Why can't this kind of re-invention begin today?
Much has been made of whether rising Faculty and Administrative salaries and benefits are also to blame for our ongoing financial troubles. It has been said time and time again that The Cooper Union's major costs are people. In this regard, it has been generative for me to look at the various charts that tracked how many faculty and/ or institutional support and/ or administrative positions were created in the past decade. It was equally interesting to look at the various 990's and see who has been paid what over the same period. All I can say about this is that I, like many others in the art school, am certainly not here because of the salary, benefits, teaching load, and research opportunities. I came to Cooper precisely because I identified with its history, its mission of merit-based scholarships, and because it was hierarchically flat. I soon discovered that this mission was shored up not by returns on investment, alumni donations, nor by brilliant financial planning from above, but by the selfless dedication of its staff, students, faculty (who it turns out were mostly adjuncts and whose salaries were far from proportional to their loyal dedication to The Cooper Union.) In other words, generation after generation of faculty and staff have demonstrated that their commitment to this institution's ideals by far exceeds what their salaries and benefits reflected. We work here not only because we believe in the mission, but we also wish to expand its progressive spirit. It was also refreshing to work somewhere where I never heard the pathetic justification for higher compensation: "Why shouldn't I get this much? Do you know what my salary on Wall Street (at Morphosis or Yale or Apple) would be?" But I am sad to say that I am starting to hear such views in meetings and hallways. They usually follow the equally un-imaginative: "Why should The Cooper Union grant scholarships to the kids of millionaires?" My internal monologue usually responds with: "What we can all use right now is an allopathic dose of Peter Cooperism."
All this to say that I am convinced that most of The Cooper Union's staff, librarians, students and faculty are willing to live within the School's means provided that we are treated as partners as we deal with The Cooper Union's financial health. And I am sorry to say that last year's various task forces, instead of being genuine opportunities to define priorities and open alternative possibilities for action, resulted in simply rubber-stamping more-or-less delimited solutions. Prior to your arrival, decisions about our fate were made from afar, with as little transparency as possible. Faculty, students, librarians and staff were treated as spoiled children whose excessive whims needed to be kept in check. Until you arrived, clearly no one trusted us with the facts. My sense remains that your administration has done a tremendous job of identifying our problems and making them known to us. The trouble is with your administration's solutions, particularly that of generating revenue via tuition from academic programs.
One more point troubles me as well in what you outline: When you say that we cannot fundraise our way out of this, I find myself asking: Why do we have a President who, instead of saying "given Cooper Union's historically unprecedented story, I will go out and raise a billion," says, "I cannot raise $300m." We have the most remarkable story to tell, and yet this story can supposedly only get us $160m in the coming few years? This, to me, seems short-sighted and timid. I, for one, will certainly help in any way I can with raising the necessary funds provided that the story we are telling is the one that I believe in wholeheartedly. But the story that is being formed at the moment is frankly one that I would discourage people from supporting. I also know that you can cite all kind of historical facts about the impossibility of fundraising our way out of this, to which I will say: We have to not only imagine but also accomplish the impossible here. And fundraising our way out of this is one option. Another would be to truly rethink the entire meaning of higher education in America today (from our governance, to our curricula, our division of labor, etc, etc.) But as long as we cannot tell ourselves (let alone believe) in the uniqueness of The Cooper Union, this will certainly remain a fantasy.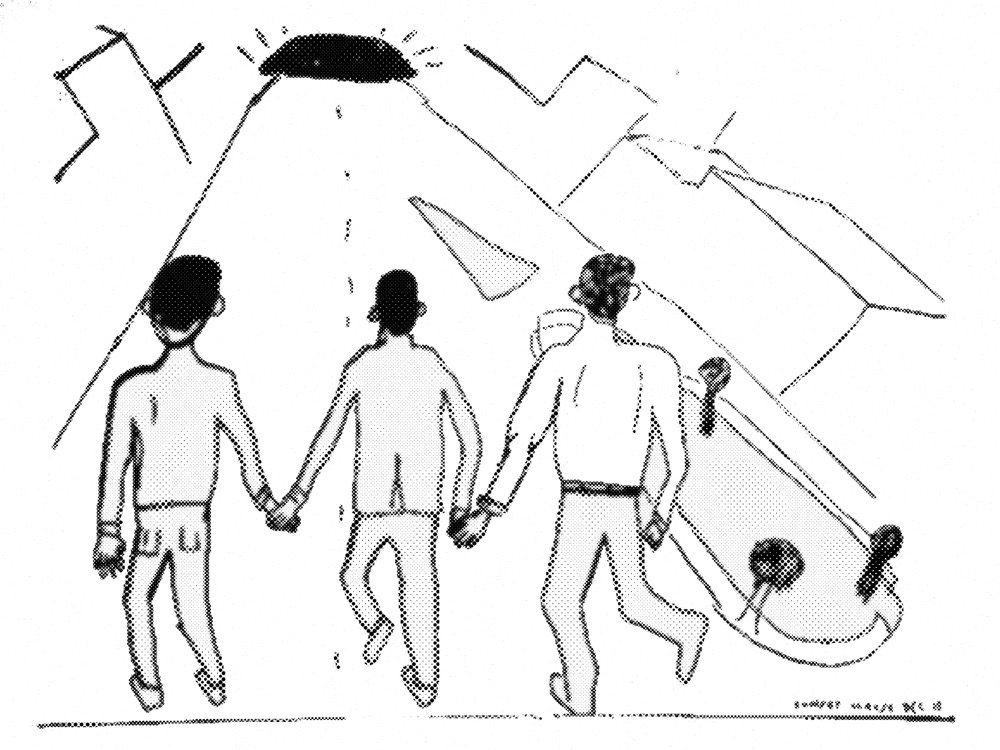 As an aside: Three years ago, and along with some friends in Beirut, we started an art school called the Home Workspace. We were dispirited by the lack of critical arts programs in the Arab world, and instead of waiting to be invited to join any of the existing and mostly reactionary universities, we started our own program. My model was The Cooper Union, and we decided on a similarly progressive merit-based scholarship to every admitted student. We recruit heavily in the Arab world, and take in around 15 students a year for 11 months. Granted our program is small and does not cost $60m to run. Still, we take in rich and poor Kuwaitis, Syrians, Lebanese, Egyptians, and others. Some can most likely afford the $35,000 cost per student of the program. Still, we decided to initiate the merit-based full-scholarship education because of our experience with how debt and dependence on family funds (especially in the Arab world) can affect the risks we take as artists, writers, and thinkers. We fundraise with mostly conservative Arabs who have to be introduced to the idea of merit vs. need. And I cite time and again The Cooper Union as a beacon of progressive thought, and as an example of what has been and can be possible. 1850 New York reminds me quite a bit of 2013 Abu Dhabi, Doha and Beirut. An amazing amount of wealth is being generated, and incredible infrastructures for culture are emerging. Most emerging cultural institutions in the Arab world are, I am sad to say, conservative, reactionary, timid, and lacking in substance and vision. I keep thinking: Just as Peter Cooper believed he can do better, so can we. And we are trying in Beirut. But what a sad day for us in New York, and in Beirut, it would be were The Cooper Union to become yet another expansionist NYU or VCU (who must now flock to Abu Dhabi and Doha, begging autocrats for yet more Petro-dollars to fund ever-growing expansion plans) while burying every admitted student in New York under a mountain of financial and psychological debt. Whose example can we still cite in Beirut then? I hope that you find something generative in these words. And needless to say, this is but the beginning of an exchange of ideas.
—Walid Raad