The Occupation of President Bharucha's office ended in a negotiation brokered by students, alumni, and trustees Jeff Gural and Mike Borkowsky. The occupiers were informed by Gural and Borkowsky that the administration was planning to have NYPD end the protest by removing and arresting the occupiers.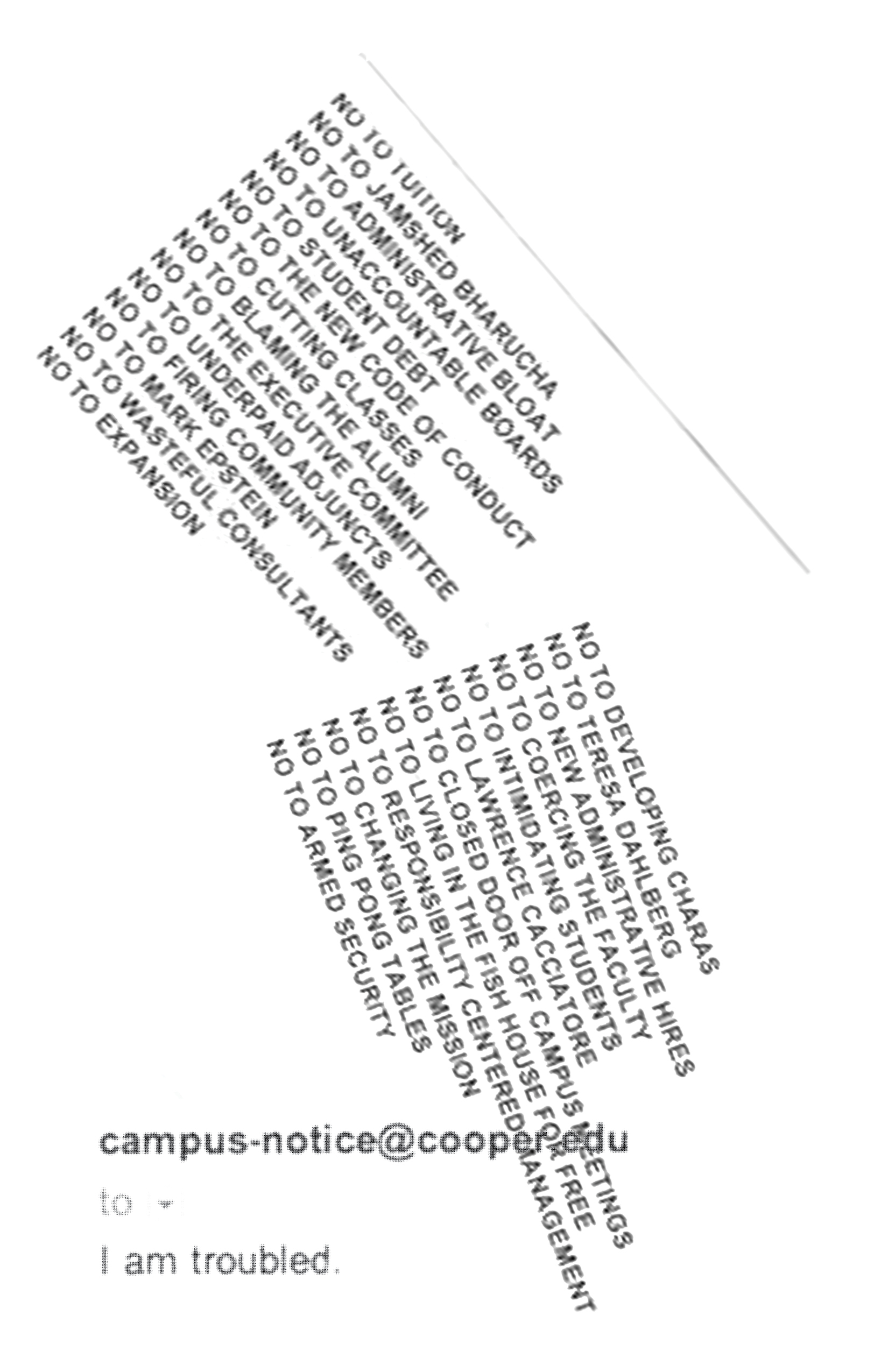 The terms of the negotiated agreement included the creation of a "Working Group" made up of students, alumni, faculty, staff, and administrators with the sole purpose of researching a financial model that could reverse the Board's decision to charge tuition. This was to be the first time that students and alumni would be granted complete access to Cooper's financial information and fiscal models, including the model used by the Board to determine that tuition was "necessary." The negotiation also included amnesty from disciplinary action for those involved in the Occupation, as well as the creation of a "Community Commons" space, and the appointment of a student representative to the Board. The administration and Board ultimately reneged on providing complete access to financial documents, the creation of a Community Commons, and nearly succeeded in blocking the appointment of the student representative to the Board.
The administration also postponed the Working Group's start for a month by delaying the appointment of their representatives and firing T.C. Westcott, Cooper Union's then Vice President of Finance and Administration, who would have been key to providing records, explaining the school's finances, and obtaining approvals needed from the faculty union to allow them to participate in the Working Group. Her firing meant that financial documents had to be requested through interim consultants, which proved to be another form of obstruction. The community also took issue with the fact that the administration appointed their members, while every other constituency held direct elections.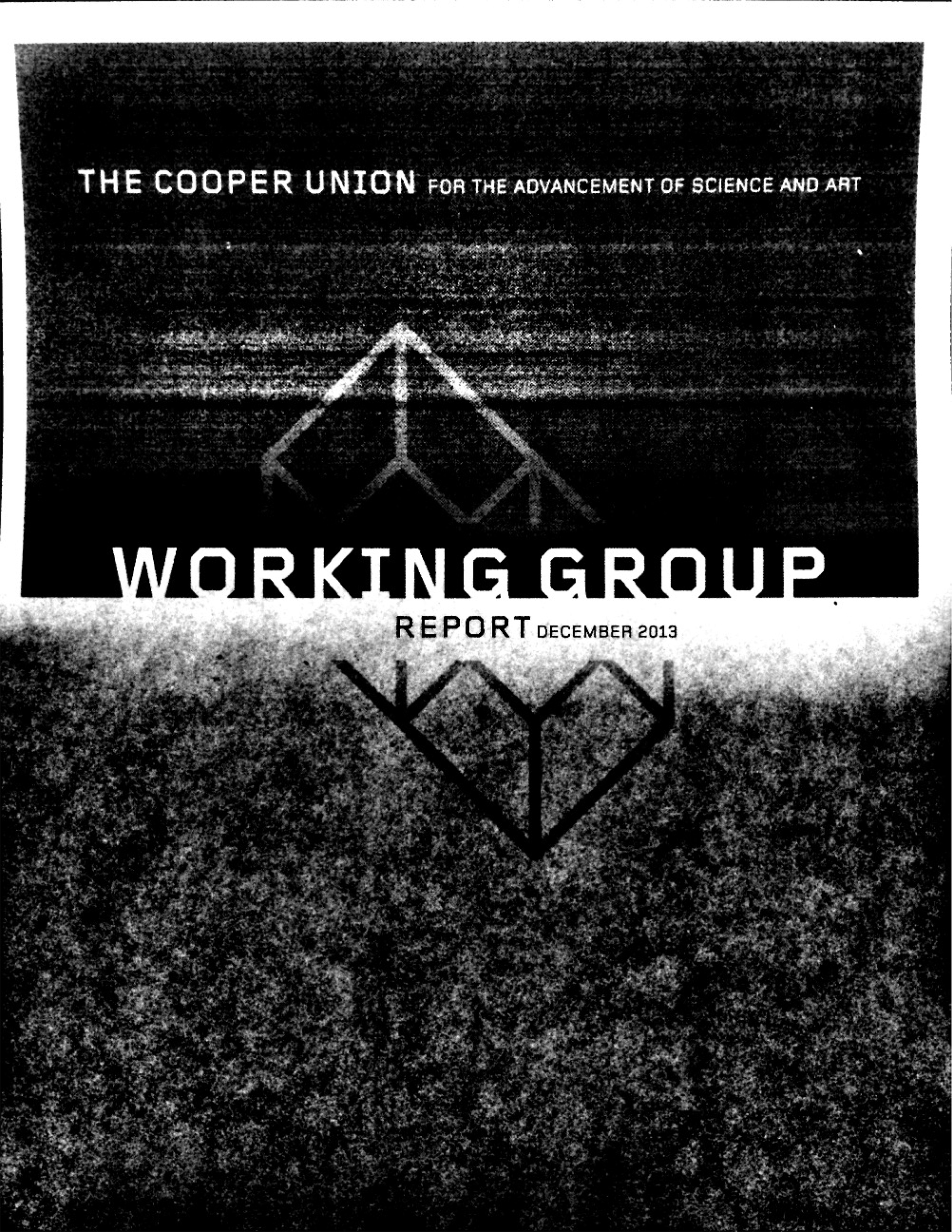 Despite multiple setbacks, at the end of eight weeks, the Working Group produced a report to be presented to the Board. These efforts were undermined the night before the Board meeting by the release of a "Minority Report" authored in secret by the administration's Working Group representatives: Teresa Dahlberg, Lawrence Cacciatore, Sue McCoy, and Catharine Hill. Instead of bringing their issues to the Working Group for discussion and resolution before the presentation, they took it upon themselves to remain silent about their grievances throughout the process and then air them in a line-by-line refutation of the group's report designed to derail the agreed-upon process.
On January 10th, 2014, the Board voted against the Working Group plan. The breakdown of votes has never been disclosed. The Working Group stipulated that their recommendations were only to be implemented as a complete package (sharing sacrifice and effort across all constituencies) not cherry-picked along with the imposition of tuition as an à la carte menu of cost reductions. Despite that stipulation, the Board has begun to charge tuition as well as implementing austerity measures, perverting the intention and good-faith effort of the Working Group.